Rainbows Canada
Over 100,000 Canadian children are affected each year by divorce, separation or death in their families. Often confused and angry, these young people reveal their pain by acting out in inappropriate behaviour or withdrawing in unhealthy ways. Rainbows offers a pro-active solution to this dilemma!
The Canadian National office continues to subsidize every site through fundraising efforts.
3,268
Rainbows sites designated in at least 600 Canadian communities.
162,019
Rainbows journals distributed for children and adolescent participants at these sites.
27,000
Volunteer registered directors, coordinators and facilitators who help 'restore hope to grieving youth' and families in Canada.
Our history
Founded in 1983 by Suzy Yehl Marta, Rainbows began in three sites in the Chicago area. Today Rainbows has grown into an international not-for-profit organization and we are proud of the fact that over 3 million children and youth have been helped in 18 countries around the world. This growth is due, in large part, to the hard work of thousands of volunteers supporting grieving children and to the positive evaluation and validation of the participants.
The first Canadian sites were trained and designated in 1987. In 1994 Rainbows for All Children Canada Inc. was incorporated and granted charitable status in Canada. Our National Office was established in Barrie, Ontario and the Governing Board made the expansion of our program to more grieving children and families.
In July 1999 the first volunteer Registered Director Certification Training was presented by a Canadian team of Registered Directors for Anglophone Canadians. By partnering with Centre Franco-Ontarien De Ressources Pédagogiques the elementary level of our program materials was translated and printed in French and was available for francophone children in September, 1999.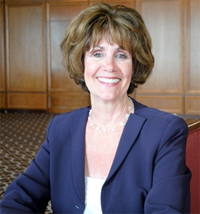 Remembering our founders – Founder Suzy Yehl Marta
Suzy founded Rainbows in 1983, beginning her quest to assist children experiencing death or divorce that spanned more than 30 years to aid 3 million children throughout the United States and in 18 other countries around the world.
Suzy Marta had an intuitive understanding of the human heart, an all-encompassing compassion for anyone holding onto emotional pain due to loss, and the vision and calling inspired by her belief that…"it doesn't need to hurt forever". Because of her welcoming personality and the ability to really listen and care, she encouraged tens of thousands of supporters to join her crusade of making the world a better place for children and families in spite of their loss and pain.
In 2013, at the age of 67, Suzy lost her fight with cancer, but her mission continue on through the dedicated team at Rainbows Canada. Suzy was beloved by thousands of volunteers who worked as trained Rainbows Registered Directors, National Directors, Coordinators and Facilitators around the world following her guidance and insights to heal children.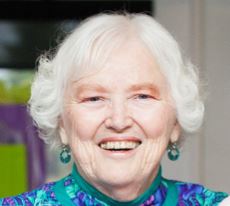 Canadian Founder Thelma Cockburn
As a loving and caring teacher Thelma had seen a great need to support children in her classroom and her school who were struggling through challenging situations including divorce, separation or death. When she discovered Rainbows International, she immediately reached out to partner with them to bring the Rainbows program to Canada.
Since 1994, Rainbows Canada has supported more than 150,000 individuals across the country, helping them move from hurt through hope to healing. Thelma's contributions to the emotional health and well-being of Canada's children and youth is a legacy from which we all benefit. Thelma's dedication, her love of children, and her passion for emotional healing will be remembered forever and will live on through Rainbows Canada.